On the afternoon of 21st September, the opening ceremony for the 2023 freshmen of the School of Business Administration (SBA) was successfully held at Shouyi Auditorium. Attendees included Dean Wu Haitao, Yu Xiaopeng, Secretary of the Party Committee, Vice Deans Fei Xianzheng, Hu Chuan, Wen Hao, and Shi Junwei, Vice Secretary of the Party Committee Li Fang, Zhu Yanping, alumni representative Zheng Wei, teacher representative Du Peng, department heads, graduate mentors, undergraduate class advisors, and freshmen counselors, with a total of 1037 undergraduate, master's, and doctoral students participating in the ceremony. The ceremony was hosted by Party Secretary Yu Xiaopeng.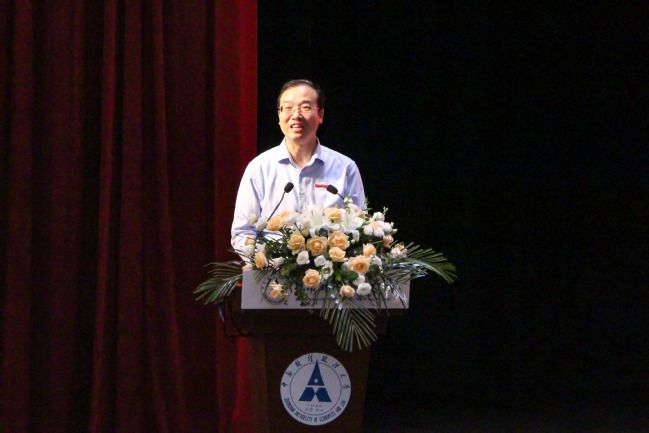 Dean Wu Haitao first expressed a warm welcome on behalf of all leaders and teachers of SBA to the incoming freshmen, and extended cordial greetings and sincere gratitude to the students' parents and teachers. Professor Du Peng, the director of the Marketing Management Department, spoke on behalf of all the faculty of the school. He hoped that the students would have ideals, achievements, plans, and attitudes, and live up to their own potential.
Next, Mr. Zheng Wei, an MBA student from the class of 2009, a Ph.D. student in Agricultural Economics from the class of 2013, and the chairman of Wuhan Chuwei Biotechnology Co., Ltd., delivered a speech as an alumni representative. He shared his valuable experience of studying and researching at the Shouyi campus and encouraged the students to continuously learn and acquire knowledge, and contribute to society through their own efforts.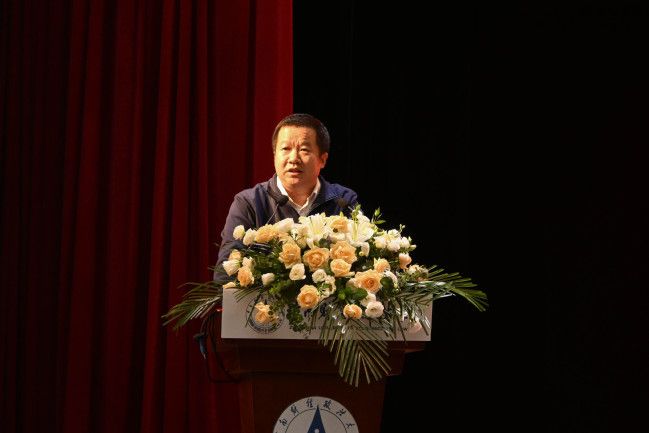 Following that, representatives from current students and freshmen delivered speeches, and all freshmen took an oath of admission. The school leaders presented books to representatives of the freshmen.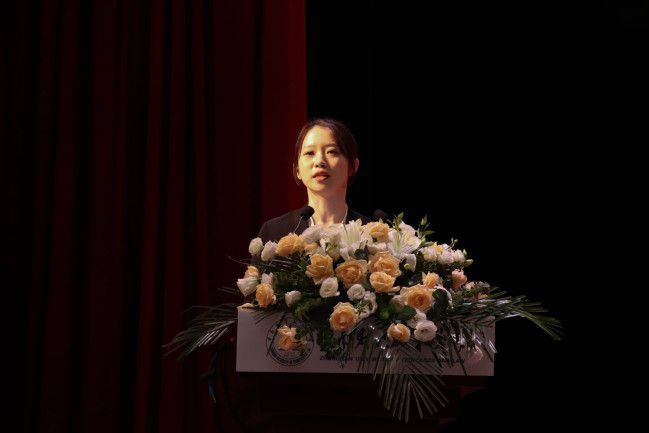 Finally, all students and teachers sang the school song together, and the ceremony came to a close in a warm atmosphere.
Under the guidance of the faculty and leadership, the freshmen of the class of 2023 set sail on a new journey at Zhongnan University of Economics and Law and will create brilliance in the future!